Nothing can beat La Estancia Busuanga Experience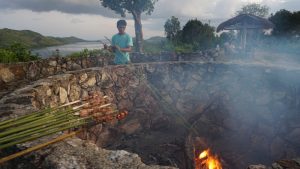 Grill your favorite food in our grand grill with your family!
Watch La Estancia Busuanga at ANG PINAKA  – Biyahe ni Drew on GMA News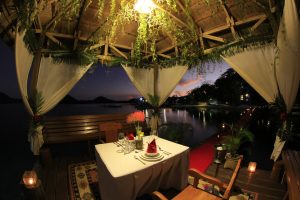 Relax and enjoy your night dining with great view and music! 
Private Life in a Private Island at its best!
Busuanga island is made up of two towns. Coron in the east, and Busuanga in the west. It is the biggest island in the Calamianes group of islands, located north of Palawan. Busuanga is known for its dive sites, limestone islands, strings of white beach islands, waterfalls, lakes, virgin forests, and wildlife nature reserves. It may be the lesser-known town but it encompasses most of the sites of interest in the area. It is pristine, exotic, and uncrowded.
Estancia is a Spanish word for ranch, estate, or farm. It is another loose translation of a place to stay or inn. The owners felt this is the perfect word to name their vacation home, as it is all of these. La Estancia Busuanga sits on a private farm and estate, a 20 to 30 minutes boat rides from nearby barrios of Salvacion, Panlaitan, and New Busuanga. It is a place unknown to many except for a few select friends and family of Tony and Boots Garalde. This is their vacation home where they enjoy entertaining friends and family, which they recently opened to groups/individuals wanting to escape from the hustle-and-bustle of the city and enjoy nature at its best.
Perfect place for those that wants some alone time with nature. Not super crowded with tourist. Friendly staff. A1 Service. 🙂 a go to resort in Palawan. 🙂
It's so worth visiting. I'd love to go back.. The staff were all so nice and accommodating. I loved the food too.. I wish I can go there again..
Wonderful place - beautiful views across Busuanga. The staff is very attentive and super friendly. We were lucky and could join a Filipino group for lunch, dinner and a boat tour to black island which was simply stunning. One night we watched the sunset and had a bone fire with some bbq and beers. During the day we rented kayaks and paddled to the close by beach, did a boat ride or simply relaxed at the resort owned beach and pool. Food was also very delicious. Thanks so much and this was for sure not the last time.